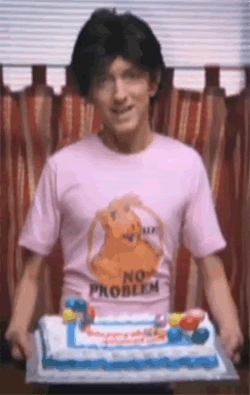 When Em said, "I'm pushing 30, you're kicking 40's door down" to Benzino, we all kind of felt that would never come back to bite Em in the ass. Always the wise one, he also recently said "Every line I ever said has got me in a corner, you might think it doesn't creep up on you but it all does!".
So, 39? wow, it feels strange that Eminem is nearing the big 4-0. Not that it should, he's just a human being of course. But when somebody reaches a certain status as an icon (such as Michael Jackson), it does feel odd to see them go through the regular motions of life. As you sort of solidify them in their most pristine and admirable state in your mind.
It's also a little weirder of course due to the fact Em is a white rapper. Any rapper in fact getting old feels pretty weird due to the fact it's a youthful genre and has always been associated as such, ironically, even though the subject-matter couldn't be any more adult. Well, adult in the sense it's explicit and uncompromising, but many rappers also exhibit extremely childish traits.
Talk about putting a downer on a supposed celebration eh? I could analyse a fucking tin can for the length of a book, okay… slow, down. Happy birthday to the legend that is, Eminem. His achievements are incredible thus far, and we're sure there's plenty more to come, who knows what's next…