Remember Skylar Grey? if not, refresh your memory.
Skylar Grey co-wrote "Love the Way You Lie" (hook), and sung the original version. She also wrote and performed the hook for "I Need a Doctor", and she did a terrific job performing that chorus, with Em insisting Skylar remain on it, over Lady GaGa. Kudos, Em.
Okay, well anyway, she's basically been under the wing of Alex Da Kid (producer of "Love the Way You Lie") who is producing most of her upcoming debut album, and it was through Alex that she met Eminem. Well, now Em is going to be working on her album too, and featuring on her first single!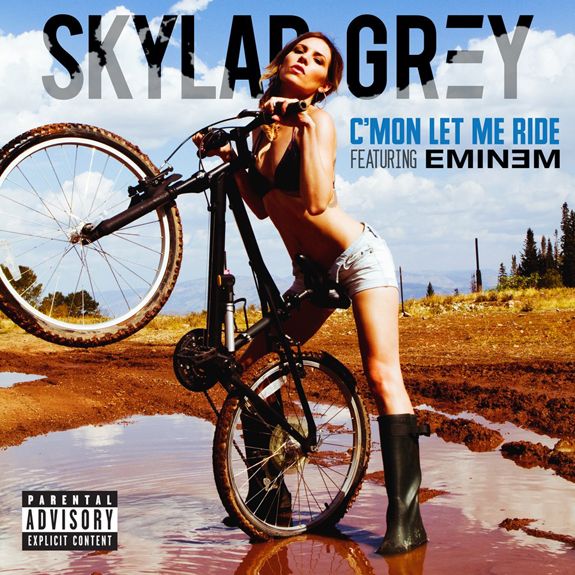 So what's the single? it's called "C'Mon Let Me Ride" and it's apparently a 'fun' and 'sarcastic' satirical track, mocking an overly sexual music industry. And that's not the best part; Eminem not only has a verse on this song, but he sings a rendition of Queen's classic "Bicycle Race" hook, originally sung by Freddie Mercury. I know, right? I can't wait to hear that. If you haven't heard the original, check it out.
Speaking on the track, Skylar said..
I've learned from Em I can have more fun. He's very sarcastic and makes me laugh all the time and there are parts of my attitude I have in person but I've never shown in a song. I feel like he showed me I don't have to be afraid to show that side.
This track certainly sounds like fun, and the visuals look interesting.
Check out this picture of Em and Skylar on-set: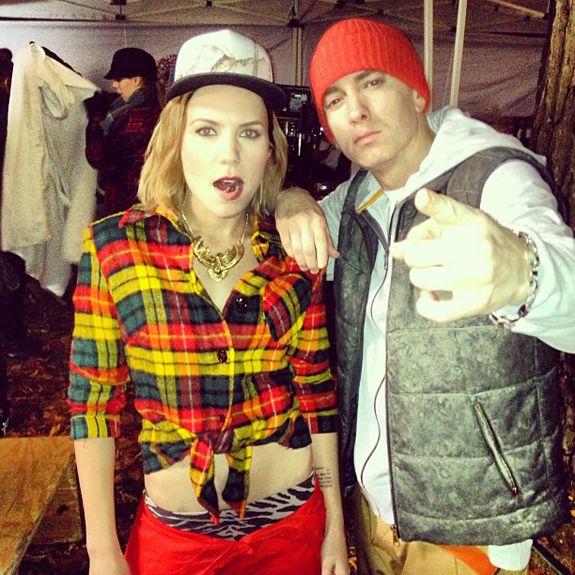 Personally, I've been waiting for Em to get a little more creative again. Not necessarily goofy, as I don't think that's when he's at his best, so I'm hoping that it's not overly silly, but the concept of this song sounds somewhat promising, and I can't wait to hear what Em has done with that hook.
I think it's pretty obvious that the lyrics will imply Em riding Skylar 'like a bicycle' or something, but it'll be interesting to hear where he's at lyrically, and style-wise.
This single is released December 11th, and will be on Skylar Grey's debut album, Don't Look Down.
I'll post it when it's out!