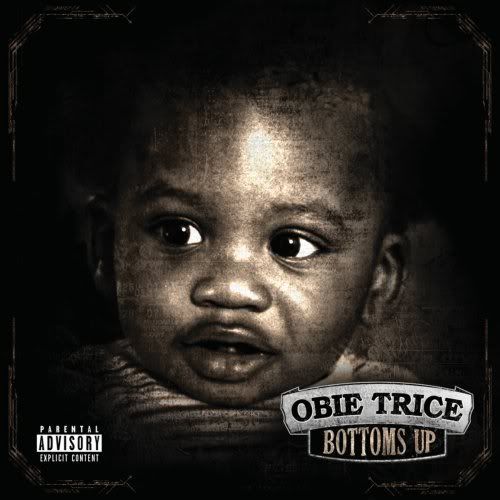 Obie Trice's third album, Bottoms Up, is coming on February 28, 2012.
Obie did say that Em would be on the album, he actually spoke of two tracks named "No Turning Back" and "Friends With Enemies", back in 2011. Turns out neither of those tracks will be featured, but instead one called "Richard". Check out the full track list below:
1. Bottoms Up (Intro)
2. Going Nowhere
3. Dear Lord
4. I Pretend
5. Richard (featuring Eminem)
6. BME Up
7. "Battle Cry (featuring Adrian Rezza)
8. Secrets
9. Spill My Drink
10. Spend The Day (featuring Dre Skidne)
11. Petty
12. My Time
13. Ups & Downs
14. Hell Yeah
15. Crazy (featuring MC Breed)
16. LeBron On (bonus track)
Some have speculated that this will be some kind of throwaway, jokey track due to the possible penis (Richard) reference. Who knows, maybe that really is a name, and not a reference.
I'm hoping they've come up with a decent concept.
The track ("Richard") was produced by Dr. Dre. The album is out on February 28, but it will no doubt leak much earlier so… expect the track, and the album, within the next two weeks.